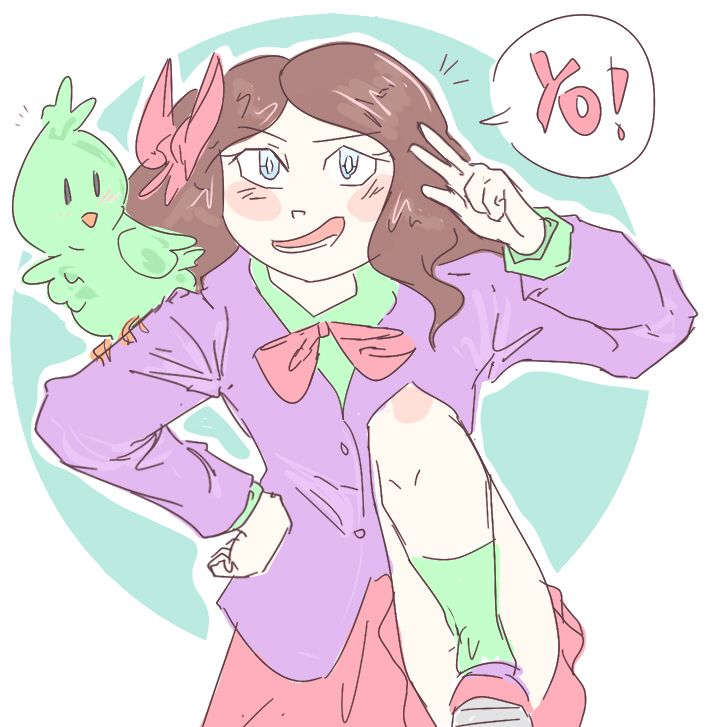 Hayley
| 19 | Female | Cartoonist l Married...To My Tablet
Ey ey ey I'm Hayley! I'm just your typical shy college art student who loves cartoons, pastries, kpop, singing, roleplaying and cute fictional boys.

I draw a lot of artwork and post frequently, aha since I'm always striving to be better and hone my skill, as art has become more my profession than a hobby now. (That and I currently don't have a job nor can drive, but that's besides the point). My main RP group is Circus Darkrai, but I also occasionally post fanart. Usually its pokemon related. Because I am a pokemon nerd. Oops. I also run a slice of life comic which I try to update somewhat-frequently which can be found below~

I can be incredibly shy and have a hard time opening up to people personally due to trust issues, but if you ever want to say hi or have a question, I'll happily respond. I don't respond to all my comments but just know I read them all and love you all very much~

I'll be attending a private art school in the fall to study traditional animation and illustration. I hope to someday work as a storyboard artist or an episode writer at Cartoon Network and eventually create my own kids cartoon show!

In the meantime I'll just continue drawing silly comics and watching anime.